Christo came to Jax. You won't be able to guess what happened next.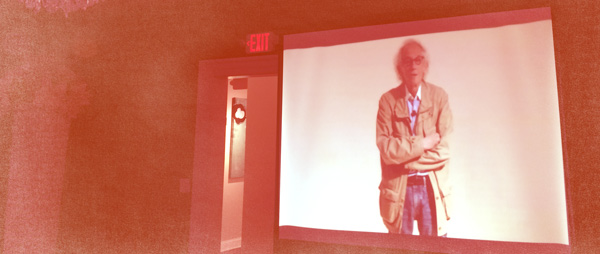 The Cultural Council of Jacksonville brought Christo to Jacksonville to share his process and some of the motivations behind the work he and Jeanne-Claude had completed and that Christo is actively working to complete.
The scale, the beauty, the concepts and above all the process of their work makes me happy to be alive. I had all the feelings, guys, really.
Their projects can take decades to realize & the satisfaction that comes with every single part of their journey is something I have never experienced and until now, couldn't even fathom. Mind BLOWN.
I have left projects behind and stopped actively working on them because I thought they were taking too long. Stephanie and I were collaborating on a book for Evelyn that I cast aside because the typographic treatment did not just come to me. After hearing Christo speak, my three months seemed trivial to his and Jean-Claude's decades long pursuit of realizing completed projects.
I have enjoyed short experiments and projects with limited timelines. But now, in addition to short projects with limited scope, I want to think about projects with multiple phases and extended timelines.
And why isn't there a listicle on internet about these guys yet?