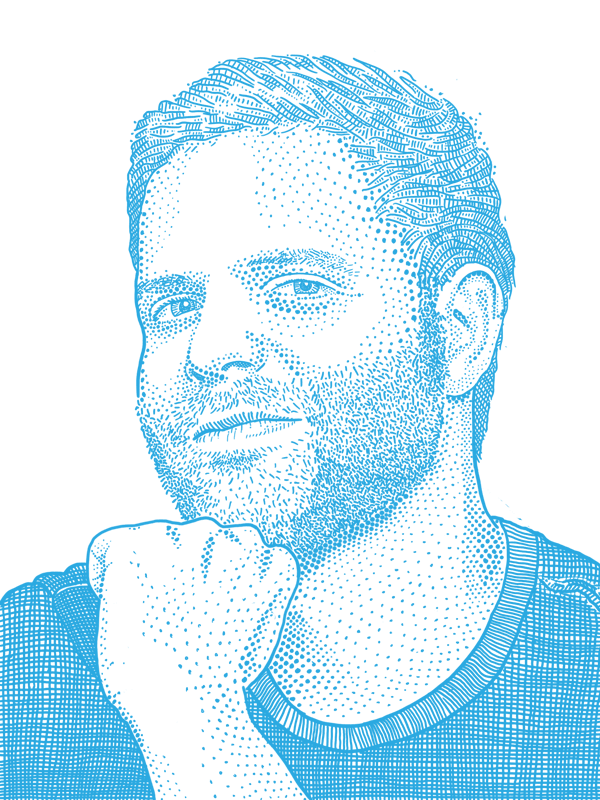 On Corey Kolb
A digital what?
I design future-friendly websites and applications that are aesthetically pleasing and functional across multiple devices. I understand that a web designer cannot creatively work within the constraints of the web without knowing those constraints. Because of this, I follow a number of thought leaders, and strive to stay current on front-end development skills and design through social media.
Outside of work, I am often working on passion projects. These projects take the form of social commentary through graphic agitation, or short visual experiments. My passion projects serve as a safe place for me to explore and hone my craft of visual communication.
UX Designer
11/16—03/18
As part of the UX design team, I
generated insights that both fueled ideation and evaluated designs through user research.
designed flows and user experiences.
delivered prototypes for usability testing and product validation.
gave and solicited feedback from other designers to continually raise our bar for quality.
worked on multiple projects simultaneously while meeting tight deadlines.
designed user tests that addressed user behavior and attitudes.
conducted research with a wide variety of qualitative methods and a subset of quantitative methods, such as surveys.
Designer
03/15—07/16
At Station Four, I worked with a team of designers, developers, and marketing professionals to design and build marketing sites for clients. Some highlights include:
Communicating with clients to build a rapport, determine their unique business needs and goals for the site, and then maintain constant contact with them until these goals were met.
Providing custom WordPress, Shopify, and HubSpot development while working with small and large businesses alike.
Visual Engineer
10/13—02/15
As the Visual Engineer for Harbinger Innovation (hi.), I was the lead UI/UX designer. I specialized in visual communication, front-end development (HTML & CSS), typeface selection, and understanding and implementing new technologies for the best user experience across digital channels.
Lead Designer
04/13—10/13
In my role as lead designer, I refreshed N-PLAY's brand, designed new user interfaces that lead to increased conversions, and provided guidance to junior designers.
Associate Interactive Developer
12/11—03/13
I designed and developed interactive solutions that were intuitive, functional, and communicated clearly for clients in industries ranging from medical and B2B to premium consumer. As associate interactive developer, I designed and provided front-end development for websites, mobile devices, tablets and e-blasts while always delivering fresh, strategic solutions.